Dan needs a cold shower
I've besmitten two ladies in my life I've never met: the first is Diana Hacker, author of The Bedford Handbook, a grammar guide (I love the way she talks about compound adjectives and how to avoid run-on sentences), and now Amy. I don't know Amy's last name, so I'll make one up: Langerhans. There was considerable debate between me and Josh over a couple of Izzy Clementine's as to how old Ms. Langerhans is. His guess was that she was pretty old; I guessed late 30s because she wrote on the back of the box that her mom and grandma still prefer a certain kind of pizza in the present tense (thank you Diana, my love—meaning they are still kickin' it and grams would probably be, you know, around 80). But what throws off the whole damn thing and probably gives credence to Josh's guess is the picture of the back of the box.
There you have a woman in the kitchen—presumably Amy—with her barefoot daughter tugging at her long apron, which conveniently or inconveniently (if you are a certain kind of rogue from the latter part of the 19th century where ankles were the other coveted erotic bumps) hides her ankles. There's an 1880s stove in the drawing. What most impresses me about the picture is Amy's dexterity at: 1) closing the oven door with one hand; 2) attending to her daughter's needs while looking directly at her; and 3) perfectly balancing a steaming hot pie with her other free hand. But what I wouldn't give for a sneak peek at her ankles and to see if she's had a chance to shave her legs during the winter months.
Where is the source of my love for Amy Jo Langerhans? Well, she cooks up a darn-tootin' fine pizza pie. Unlike the Kashi pizzas with their oversized boxes to make me think I am getting a bigger pizza, the Amy's box is suited perfectly for this pie. The crust, spinach, tomatoes and cheese were all good and flavorful. While her crust, like all the other pizzas we've tasted to date, has no seasoning, the seasonings in the tomato/spinach toppings make up for this perfectly.
I was asked recently by someone which was my favorite pie. Amy's is the clear favorite—my teenage crush aside. The same person who asked said she would "never eat any of that organic crap. I like the Red Baron pizzas". Do I need a follow-up comment to that?
Hugs and handpounds, Amy (9.8 pizzas out of 10).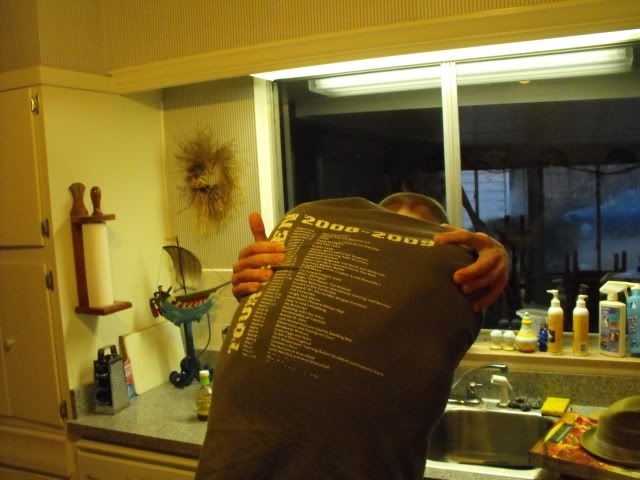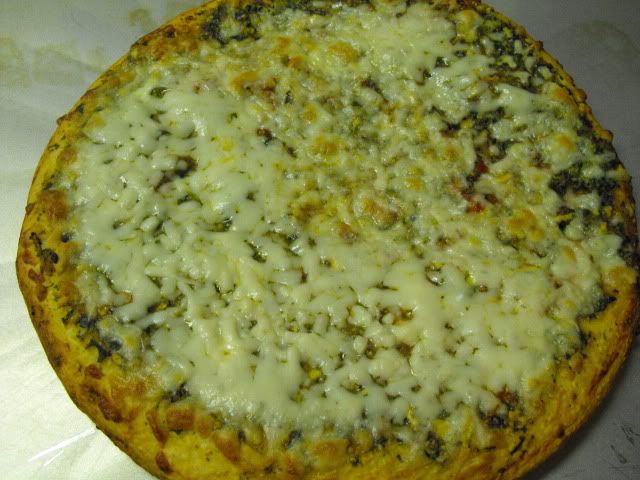 Josh takes a hot bath but can't wash the pain of clear channel owned radio out of his head
This was a good pizza. All the Amy's I've known in my life have turned out to be pretty all right people. There's my friend Amy (last name withheld) who is totally alright, and then there's my friend Amy (last name withheld) who is just the loudest Amy I've ever known, but it's alright because Amy (last name withheld) is one of the more quiet people I've ever known, and then there's Amy (withheld), Amy (withheld), and Amy (withheld) and really I wish them nothing but the best in life cause they all seem very genuine and at the very least organic.
Except Amy Grant, she opened the door for Christian music to get on top 40 radio which is what ultimately allowed Creed to make its way to top 40 radio station during the summer of 99 when I was filing medical records in Boston. My co worker would listen to this top 40 radio that (and I'm not making this up) would play Creed's "with arms wide open" and "higher" once each hour. Not one of the two songs each hour, but BOTH. So I would hear Creed a total of 16 times every work day for the better part of 4 months. That was at the time when David Gray came out with "Babylon" and I loved that song. It only got played Once every 8 hour shift I worked. Usually it would play while I was on my one bathroom break and I walk into the office just in time to hear the last chorus of Babylon fading out immediately followed by the horrific drum fill that kicks off Creeds "Higher". Malarky.
I will tell you what Amy Grant. I will make a deal with you. You will be forgiven by me and all the other readers that suffered having to listen to a whole year of Creed radio over saturation IF you agree to the following terms.
Be our first special celebrity guest on "Dan and Josh's Frozen Pizza Blog"
Sing on a version of the song "Higher" that Josh will re write so the lyrics are all about frozen pizzas.
I guess I've never paid attention before as to whether or not I get along with people that have certain names but I will say that I wasn't surprised in the least to find that Amy's Organic Spinach Pizza was just as pleasant as all the other Amy's I know.
The spinach, cheese and tomato sauce that actually had a flavor to it were spread all over the pizza and every bite was enjoyable.
I'm only going to take points off because I personally feel like when you declare something is "organic" you're just trying to hard and/or you really want an excuse to charge more.
Over all a really satisfying frozen pizza experience
8 out of 10 Amy's agree.